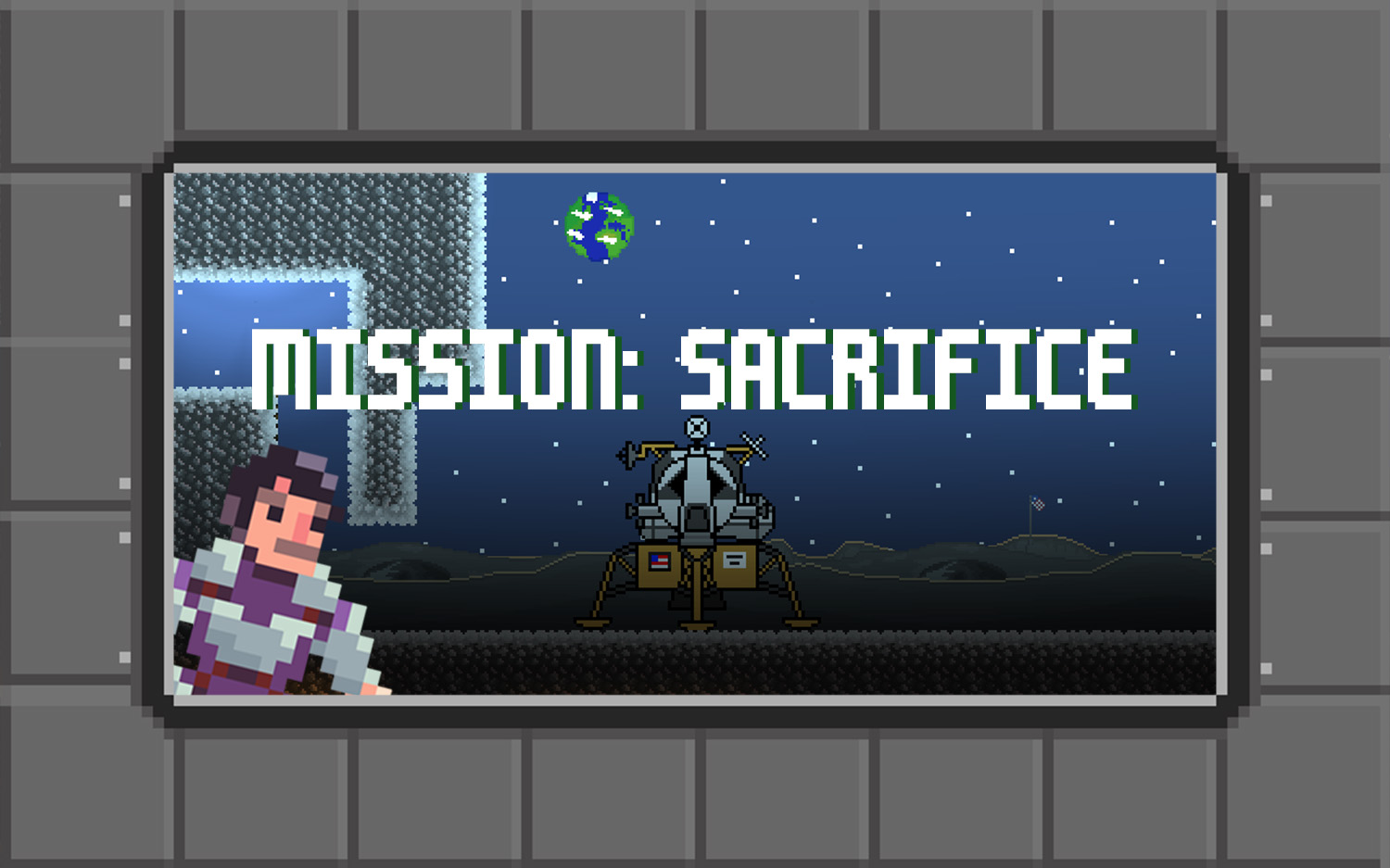 Mission: Sacrifice
This our first game ever! Mission:Sacrifice is a "fun" game of exploring, shooting, and jumping. The Fate of the Mankind is in your hands!
(We put most of our budget to soundtrack and emotional ending).
Hope you like it!
Controls:
WSAD - movement
Left Click - laser
Right Click - Fireball
Shift - Sword
Bugs:
walljumping sometimes bugs
crouching is not possible near wall
it can teleport you to different checkpoint
made by SmallGardenStudios,
programming, git support - L. Dulik
level design, design, dubbing - H. Plasek
graphics, audio - O. Machu)
gitghub: https://github.com/kukosek/mission-sacriffice
music by: Andrew Pharlow
LunalLander by: Frigadae
Speedrun leaderboard: (if you have great time, send me a screenhot)
Hitorai: 182s

Alcus: 184s
Metty2549: 191s
Kuky: 567s
KubkoTarabus: 1500s
Download
Click download now to get access to the following files:
Rewards
Support this this awesome game at or above a special price point to receive something exclusive.
We will add your photo or sound into the game!
Its simple, and awesome! What are you waiting for?